I wish I had waited before ordering my Maximum Momentum Sports Team tshirt.

Only a few days after I'd ordered the "Don't feed the animal" tee shirt, they produce a new one which I REALLY want for my slow performances around Wimbledon Common at the Wimbledon Common Time Trial.

Anyway, here it is: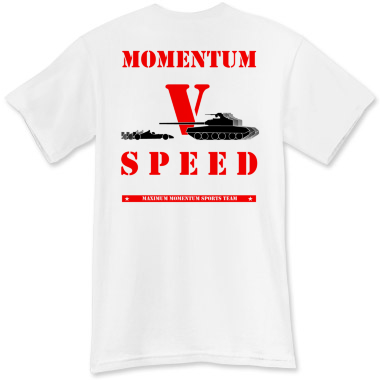 It seems to sum up my running pretty well.

In fact, I would have really liked this tee shirt when I was younger and playing american football. I was a full back - a real power position - which meant I was never as fast as the wide receivers. This would have been a good tee shirt to have!